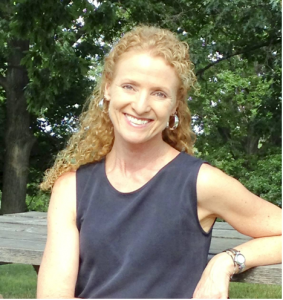 Welcome to my Blog!
Hello everyone! This is exciting! My blog is up and running. I'm ready to reach out and share useful news, interviews with experts, and all kinds of interesting information with you. And I'm looking forward to "meeting" you–the readers of this blog. My hope is that together we can create a helpful community that presents bright ideas, supports brain health, and offers inspiration.
Look to this blog for updates on my sister and her brain injury and on my family. A lot has happened since I finished writing my book, A Normal Life, and this true-life adventure continues to be an ever-changing and fascinating story. I am frequently asked, "What's going on now?" So I'll let you know about the latest ups and downs and twists and turns. My family learns new lessons in brain injury care and brain science nearly every day. We put our heads together and do our best. And although no two brain injuries or caregiving situations are alike, we benefit from each other's perspective, persistence, and creativity, as well as fresh energy and new ideas from others.
I believe the information and experiences I'll share here will be helpful to you, and your comments will enrich our discussion. In this blog, I'll also write about:
family
sisters
caregiving
long distance caregiving
acquired brain injury (ABI)
traumatic brain injury (TBI)
head injury
brain injury care and treatment
brain science
hyperbaric oxygen (HBO)
neurology discoveries
concussions
veterans
athletes
and more.
(Suggestions anyone? What topics would you like to read about and discuss? Your input is welcomed! Just leave a comment on this blog or email me.)
I've also put together a collection of resource links I hope you'll find useful. Check it out–there's something for everyone. Click here or on Resources in the top right corner of this page. This is a good place to learn about, explore, and tackle a variety of challenging brain issues and other healthy life topics head on.
Looking Ahead
My goal for this blog is to offer readers useful information, ideas, and insights. Your questions and thoughts will bring the conversation full circle. Please feel free to leave a comment on the blog or contact me. We can brainstorm solutions, exchange resources, and, best of all, find inspiration. If you'd like to receive an email when I post to this blog, please sign up in the box to the right. And if you sign up, I'll also send you the first chapter of A Normal Life for free!
Please share this blog with your family and friends via the social media links below. Lots of readers will generate more useful information and lively discussions. I hope you'll check in and read this blog often and join the conversation by leaving a comment. Your contributions are valuable and help make it all worthwhile.
Coming Soon: Catching up with Molly and Mom, my brain injured sister and her primary caregiver.