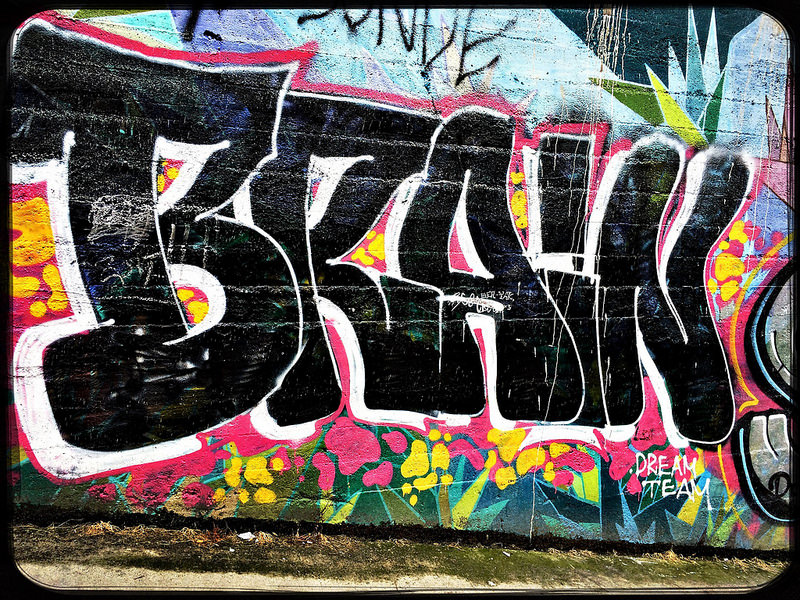 Even if you're on the right track, you'll get run over if you just sit there.  ~ Will Rogers
March was Brain Injury Awareness month, which it is every year. Unfortunately, very few people know that. And even if they did and went looking for more information, they'd likely learn about only one type of brain injury rather than being made "aware" of all brain injuries. It's a common and regrettable language problem in the realm of brain injury.
Brain Injury Breakdown
TBI does not equal brain injury.
TBI is not synonymous with brain injury.
TBI is not the only brain injury.
Traumatic brain injury (TBI) is one type of acquired brain injury (ABI).
And together, the month of March, and year round, should be about raising awareness about ABI and TBI – all brain injuries.
Brain Injury Terminology
From the Brain Injury Association of America and Brain Injury Network:
Traumatic Brain Injury (TBI) is defined as an injury to the brain (after birth) that causes an alteration in brain function or other evidence of brain pathology and was caused by an external force (e.g., a bump, blow, or jolt to the head).
Acquired Brain Injury 
(ABI) is any injury to the brain (after birth) that causes an alteration in brain function or other evidence of brain pathology and was not hereditary or related to a congenital defect or degenerative disease, such as Alzheimer's or Parkinson's diseases.
By definition, ABI includes TBIs. TBI is a subset of ABI.
Examples of TBI are easy to grasp. Causes of TBI are better known, thankfully, due to the increasing attention to TBI – which is great! Wide discussions are now occurring about concussions; about sports-related head injuries, such as in football, soccer, and hockey; and about U.S. veterans returning from deployments with various TBIs. TBI also occurs from falls, motor vehicle crashes, and the head being struck by an object.
Examples of ABI are not as tangible, but they're no less dangerous, and in many cases, are more damaging. ABI causes include TBI; and also, aneurism or stroke; tumor; infectious disease; toxic exposure; electric shock; lightning strike; and oxygen deprivation, which may occur from near drowning, substance abuse or overdose, and carbon monoxide poisoning.
The difficulty arises because there is inconsistency in the understanding and use of "TBI," "ABI," and "brain injury" in the brain science field, the brain injury community, and now in the public vernacular, and this causes problems.
ABI, TBI – What's In A Name?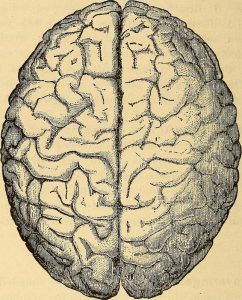 Why does this labeling and language matter? Because it creates confusion and sometimes results in unintentional discrimination against people with brain injuries that are not TBI. People with nontraumatic ABI are often left out of research, resources, and consideration. Discrimination in any form is not good and ought to be corrected, if possible, especially when it may be as simple as a misunderstanding about terminology.
It will benefit everyone to use these complex terms accurately so that they can be used consistently across all medical, government, legal, public, and community venues. It's worth noting that governments, scientists, and brain injury organizations in many other countries (e.g., Canada, the United Kingdom, Australia) routinely refer to all brain injuries as ABI, and list TBI as one type of ABI.
Brain Injury Un-Awareness
Even though "TBI "and "brain injury" are not interchangeable terms, I hear it and read it almost every day. From news media to social media, from the National Institutes of Health to the Centers for Disease Control and Prevention (CDC), the focus and information are almost entirely about TBI, and precious little, if any, about ABI.
I don't believe people deliberately want to exclude those with other types of brain injury. I just don't think they realize that not all brain injuries are TBI, and that brain injury should not be called TBI unless one means only TBI and no other type of brain injury.
For instance, a librarian on the news was describing a program at the library to assist people with a variety of disabilities and cognitive challenges to read books and enjoy the library. She stated they work with "people with traumatic brain injuries" in the program. Did she mean to exclude my sister who has a severe ABI from accidental carbon monoxide poisoning? Did she mean to exclude everyone who has an ABI but not a TBI? I don't think she did.
When the U.S. Congress mandated the CDC to address, research, and provide information and statistics about TBI, did Congress mean to eliminate all research and studies that might include ABI? I hope not. But it's possible that like so many others, the people in Congress who wrote the mandate to the CDC did not realize that "TBI" does not equal "brain injury." When Congress stipulated TBI, it resulted in excluding people with nontraumatic ABI, who will, therefore, not be recognized nor benefit from the CDC's work.
When people describe brain injury as TBI, a whole group of people with brain injuries classified as ABI are pushed aside and pretty much ignored. As a result, funding, research, programs, and services are most often focused on and provided to those with TBI and not to those with ABI, despite their very serious brain injuries.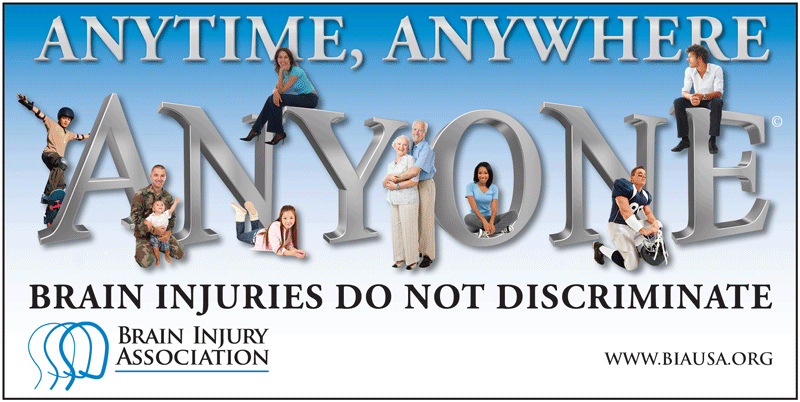 Discrimination and Brain Injury
Although recent statistics about both ABI and TBI are lacking, the population of people with nontraumatic ABI is large, only a bit smaller than the group of people with TBI. But without research and data coming from places like the CDC about ABI (which could include TBI), there is less knowledge about ABI and fewer resources and less assistance available for people with ABI. I'm glad people with TBI are getting attention, funding, research, and services. It would be a vital advancement if ABI and TBI were not separated and could be treated alike.
Making resources available to people with ABI (which includes TBI) is consequential, too. As my sister's caregiver, I have experienced her being excluded from research, resources, and services because she does not have TBI, even though her ABI requires a great deal of help and care. (My sister and her husband were in a hotel room with a faulty heater. He died of carbon monoxide poisoning, while my sister was in a coma for weeks and now has a severe, global brain injury and disability.)
For me, the critical characteristic of brain injury is not how the injury occurred, whether it is ABI or TBI, but instead the impact on the person and her life from the injury itself.
Illuminate All Brain Injuries
I want to clarify this language problem to help balance funding, research, resources, services, and attention for people with ABI and TBI – all brain injuries. Why should we distinguish between ABI and TBI at all? Why shouldn't science, medicine, research, brain injury organizations, and the media be about ABI (which includes TBI)?
Let's gather all brain injuries together by simply using the umbrella term ABI for all.
It's my hope going forward that Congress, the CDC, science and medicine, and brain injury organizations – as well as people everywhere – can do more to help all people with all types of brain injuries. Then, perhaps, the month of March, and every day, will truly be about awareness of all brain injuries.
***************************
Have you heard the terms ABI or TBI used correctly or incorrectly or inclusively or exclusively? Please join the conversation by leaving a comment below so we can all learn together. Thank you!
Also, help spread the word by sharing this post with family and friends and on social media using the links below. Thanks again.
Photo credits from top: Chris Blakeley via Visualhunt.com, Internet Archive Book Images, and BIAA.