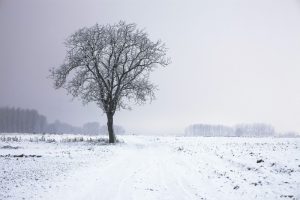 Winter is a season of recovery and preparation.   — Paul Theroux
I take pause this time of year.
Not just because it's February and winter is long. Not just because it's cold outside and the days are short. Many of us are affected by winter's muted tones of gray and brown and bare trees. I've learned to find beauty and wonder in the starkness and toughness of winter.
I think many of us find winter a time for reflection. I certainly do.
It's 22 years this month since a carbon monoxide poisoning accident left my older sister, Molly, with a severe brain injury and killed her husband, Walt. It's mind-boggling to realize more than two decades have passed. I know that Walt's family and my family mark this time of year in personal ways.
Markers
"Anniversaries" we observe each year, such as birthdays and holidays. Then some of us have "markers." These are the events – some sad, some joyful – that create "pre-" and "post-" descriptions, and split the before and after in our lives. Markers also designate how our thoughts are shaped, many of the choices we make, and how we remember.
For Walt's family and mine, our lives were cleaved in February 1995 – before the carbon monoxide poisoning and after. Before Molly's brain injury and after. When Walt was alive, and after.
When I encounter other people and their families who've been impacted by brain injury, a pattern emerges; lives ruptured by brain injury and forever changed. With the uniqueness of each person's brain injury and its imprint of a shift in personality, the divide is especially distinct. Add the challenge of ongoing caregiving for a loved one with a brain injury and the marker is monumental. My family and others have the powerful marker of brain injury in our timelines, and feel it every day.
Caregiving and Finding My Way
I've made countless mistakes in my post-brain injury existence – in my career, in my role as caregiver to my sister, and as a family member who tries to communicate and be helpful in the right ways. I know many family caregivers struggle and experience doubt. I question my abilities – and I'm the lucky caregiver with tremendous family support. And yet, my mistakes and misunderstandings go on—even with my heightened awareness and caution to act carefully in a tangled, far-reaching, brain-injury world.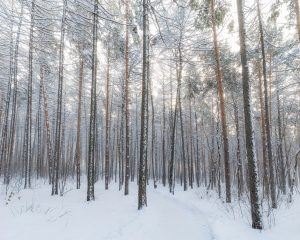 When I pause and find some perspective, I realize most caregivers to people with brain injuries and their families likely stumble through these thickets, too. It's hard. I am reminded of why a caregiver needs persistence, patience, and reasons to push through.
I've had to let go, learn as best I can, mess up again, get lost, and let go and learn some more. I'm trying to not let my blunders take up too much space in my head and to not let fear settle in my bones, like an icy chill. I realize that my work as a writer and a caregiver is both common and vital. And that's why I try to exchange stories and ideas—to gain knowledge from others.
So, especially in early February, I mark time. I try to be mindful, evaluate, and focus. I am trying to be open and to learn, to be productive and create relevance. These are difficult, good goals. But for me to appropriate winter with these efforts feels energizing and hopeful, a way to carry me through to springtime.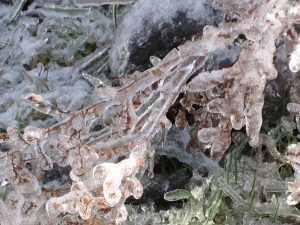 Day to day, it matters when Molly laughs, when I help someone understand a little bit about brain injury, when I teach a stranger about carbon monoxide poisoning. When I write an effective sentence, when I sit with my vulnerabilities, when I share caregiving challenges and joys with those who know caregiving and those who don't. It matters when I can support others and also feel supported. When I can be curious, move with purpose, walk with love, and even shiver in the cold. I take pause, recognize aliveness in my breath, and feel grateful. Even for winter.
Take care,
Lyrysa
P.S. I'd love to hear about your winter coping strategies – with brain injury, caregiving, or other endeavors. Please leave a comment below and share this blog post with your family and friends so we can expand this conversation and continue to raise awareness and spread compassion—and warmth!  Thank you.